Castello di Monsanto
Fabrizio Bianchi
Castello di Monsanto has long been an influential producer, becoming one of the best- known wineries in a region steeped in tradition and admired the world over. Its physical roots are built into the rock of the local land – yet the values that provide its spiritual home are no less solid. The wines of Castello di Monsanto have a distinct personality and are characterized by their elegance, great structure and their undisputed longevity. This clear and distinct profile, the defined and constant appearance over time, allows these wines to narrate their land with the livid timbre of its fruit. The history of the company is written, harvest after harvest, by the historic vineyard of "Il Poggio", the first cru ever produced in Chianti Classico before 1962.
The Bianchi family is the beating heart around which Castello di Monsanto has developed over more than half a century, leaving an indelible mark in the history of Chianti Classico and helping to forge a future path. The property, dating back to 1700, was purchased in 1961 by Aldo Bianchi, but it is through the vision and passion for viticulture of his son Fabrizio that in the 60s and 70s became a point of reference for the Denomination. In 1989 Laura Bianchi, Fabrizio's daughter, decided to support her father in the management of the winery, making Fabrizio's revolutions into her traditions, always convinced of the importance of protecting, safeguarding and enhancing all the knowledge and memory handed down for generations .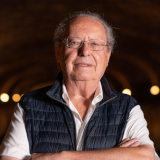 Fabrizio Bianchi
Proprietario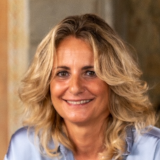 Laura Bianchi
Proprietaria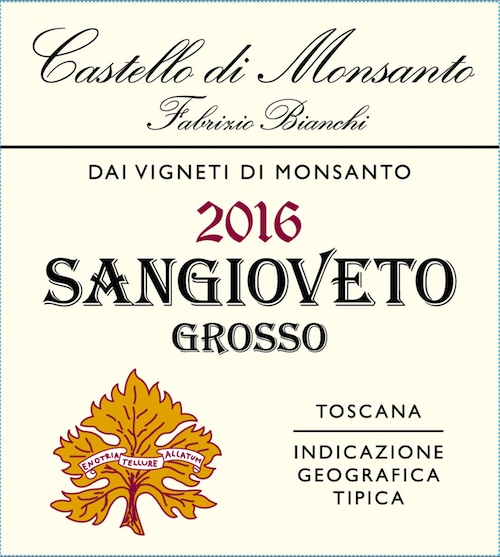 In 1967 Fabrizio Bianchi identifies a plot within the property with the characteristics of soil and exposure, perfect for the growth of Sangiovese: Fabrizio already clearly intends to make people understand the immense value of Sangiovese in purity, at that time always and only used in Chianti Classico blended with other varieties. The plant starts in the spring of 1968, the Scanni Vineyard is born at 290 meters. above sea level, 2.50 hectares, on galestro soil ,with south-west exposure and 3500 plants per hectare. The first harvest took place in 1974 and Fabrizio, in love with Sangiovese, decided to call the new wine with his own name combined with the ancient name of this grape. Even today in the cellar, in the historical archive, the first vintages of this wine rest, witnesses of its great longevity and the beautiful evolutions of Sangiovese over the time.