The church archives from 1112 A.D. provide the earliest known record of the wine farm called Riecine, which is located in the heart of Tuscany, 60 km South-East of Florence, 35 km North-East of Siena, in the community of Gaiole in Chianti. The founders of contemporary Riecine John Dunkley, an Englishman, and Palmina Abbagnano from Naples, who became among the most admired producers of the new style Chianti Classico, based on Sangiovese.The first vintage of Chianti Classico, 1973, was released in 1975. Although John and Palmina are no longer around, their inspiration still guides our philosophy and work at Riecine; with 16 hectares certified organic, our essential goal is to make them proud every day, enhancing the best Sangiovese from Chianti classico.
Since 2011 Riecine has been family-owned and led by Lana Frank. The family is strongly committed to maintain the philosophy of Riecine and to provide everything necessary for Riecine team to produce the great wines from the terroir. In house Riecine's Winemaker and General Manager from 2015 is Alessandro Campatelli that leads the entire winemaking process with the precious help of the historical Riecine Team.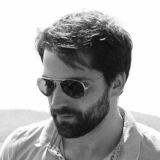 Alessandro Campatelli
Enologo e DG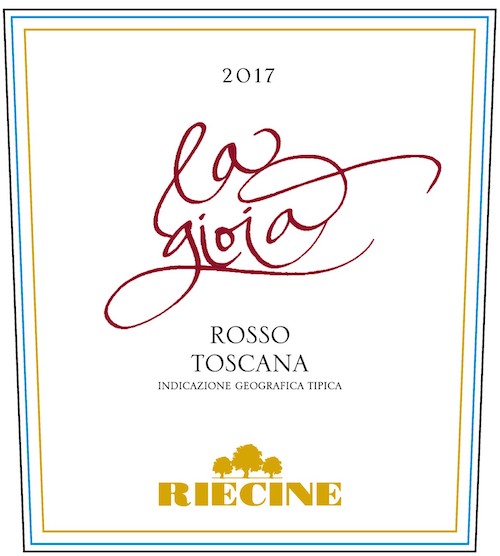 In the time when Supertuscan meant Cabernet or Merlot, La gioia, released in 1982, showed how much Sangiovese could offer to this incredible category, which in the last twenty years of the last century made Tuscany known throughout the world. La gioia is the selection of the best Sangiovese grapes of all Riecine vines. A scrupulous selection in the field, followed by a double selection in the cellar: on a vibrant sorting table and then, during a soft destemming, where the grapes are poured into Cement Nomblot tanks and truncated cones French Grenier oaks. The fermentation is spontaneous and the must is macereted for 10-15 days over the skins. La Gioia is aged for 24 months in new, second and third year tonneaux; then poured into concrete vats for the tartaric stabilization and natural clarification, and finally bottled. The bottles of La gioia rest at least 6 months before the release's date.