Agricola San Felice
Vigorello
San Felice, a medieval Tuscan hamlet near Siena owned by the Grisaldi del Taja family from 1700 until 1968, is today a prestigious winery owned by Allianz Group, committed to the production of excellent wines, extending into the most suitable areas of Tuscan viticulture: Chianti Classico, Montalcino and Bolgheri. With research and experimentation in its DNA, San Felice gave birth to Vigorello in 1968, the first supertuscan ever produced in the Chianti Classico area and in more recent years, to Pugnitello, the very star of a label that has become iconic, in a company confirming to be a reference reality on the national and international scene.
In 1978, San Felice was acquired by the Allianz Group which began a renewal process through an extensive vineyards and olive groves planting program and an intense research and experimentation activity aimed at enhancing the uniqueness of the Chianti terroir and its main grape, Sangiovese. Allianz also undertook an important conservative restoration work on the Borgo, enhancing its artistic and architectural features and transforming it into a widespread hotel, a charming destination part of the Relais & Chateaux chain since 1992.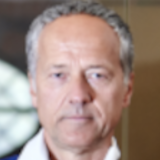 Davide Profeti
General Manager
Produced for the first time in 1968, Vigorello Toscana Igt, represents the first example of those new generation Tuscan wines that became famous as 'Supertuscans'. Pugnitello, an ancient Tuscan grape rediscovered by San Felice, has recently been added to its purely Bordeaux composition to strenghten its territorial character. Compact ruby red color with slight garnet streaks. Nose of currant jam, sweet spicy notes and undergrowth. Warm, complex, tannic palate with slight hints of vanilla.